---
Current Fire Rating for Tiny Township.
WBPOA Membership Form (PDF)
Connect with our group

---



Official Plan Information.



Official Plan Review and Update website page.

Draft Official Plan document

Secondary Unit Info Sheet pdf file

Public Comment Form


---
SUMMER SERVICES AT THE WOODLAND BEACH COMMUNITY CHURCH
SUNDAY AT 10:30 EVERYONE IS WELCOME TO ATTEND
How did Woodland Beach get their own little church?
In August, 1926 at a meeting of the Woodland Beach Ratepayers' Association it was decided that a community church should be built. Prior to that services had been held outdoors or cottages.
Lot 56, Plan 656 was procured from Jonathan Tripp for $1.00 and John L. Coe was contracted to build the church. On July 7, 1929, the first service held in the new building was conducted by Rev. Peter Bryce. Today the church is cared for by a dedicated Board of Trustees many of who are WB residents.
---
Woodland Beach Boutique
Closed for the Seasons
---
Marine Toilets
If you attended our July meeting you heard a presentation on 'Marine Toilets'.
For more info click here.
---
*** Phrag Busters..... PHIGHT PHRAG ***

THE WAR ON PHRAGMITES CONTINUES

Click for more info

Tiny Cottager Website "Phragmites Control Guidelines".

Dig Dates for 2017

Sunday, June 25, 2017 - Tripp Lane (done)

Saturday July 15, 2017 - Lawson Road (done)

Sunday July 30, 2017 - TBA (done)

July 30th Phrag Dig Tackles a New Area

On Sunday July 30, 30+ phrag diggers met at Juniper Trail and removed phrags from designated properties and along the shore line. As well, phrag roots and stalks lying on the beach were collected. This was a new area that was identified as problematic. The phrag diggers made short work of the area and moved down to Tripp Lane to clean up the shore line and stray phrags from the last dig. In total 55 bags of phrags were collected. It was great to see new faces and welcome back familiar diggers. The group was comprised of multiple generations out to work together to preserve our beach! Diggers received a coupon for a free ice cream treat from Don and Jean at the Beach Frog. Many thanks Don and Jean for your continued support.

The final phrag dig for 2017 is:

SATURDAY AUGUST 19th

TRIPP LANE- 9 - 11 am.

done & done

So grab your shovels, gloves, water bottles and closed toe shoes.... see you there.

Saturday August 19, 2017 - Tripp Lane

All digs are from 9 to 11 am.

A big

Thank You to all those who participated in our digs and those who dig continually on their own, to control the phrag on our beach.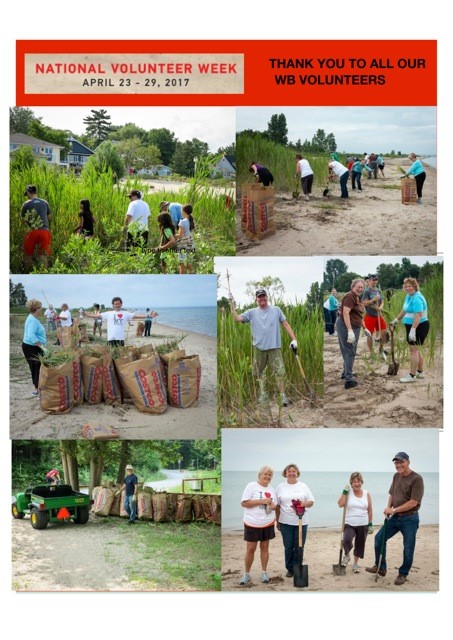 ---
2017 MEETING DATES:
* Please note that social time is 9:30 - 9:59 a.m. for these meetings.
Saturday July 8, 2017 - 10:00 a.m. General Meeting Minutes
Saturday September 2, 2017 - 10:00 a.m. General Meeting & AGM
PAST MEETING DATES & Minutes:
Saturday September 3, 2016 - 10:00 a.m. Minutes
Saturday July 9, 2016 - 10:00 a.m. Minutes
---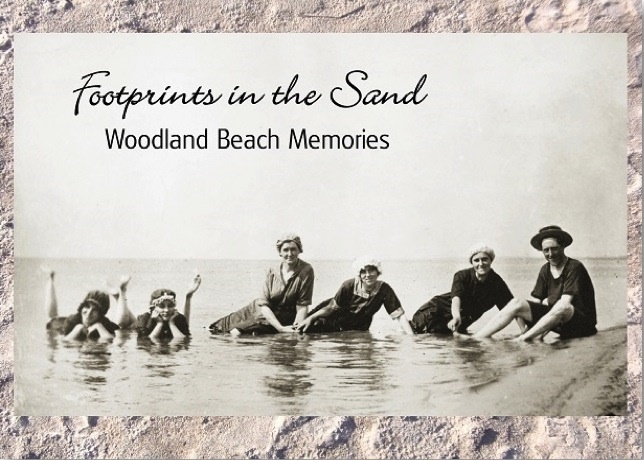 Please note: The book has completely sold out but there are copies at the Elmvale and Midland Libraries.
---
To report a fire concern, call Bylaw at 705 526 4204
After Hours 705 526 4136.
Your call will be treated as anonymous.
A FIRE BAN MEANS "NO FIREWORKS OR OPEN AIR BURNING"
Fireworks By-law #07-054 - Fireworks are particularly dangerous during a fire ban but are banned entirely except for Victoria Day, Canada Day and New Years Eve and are allowed only on private property, not on a beach or any public property. Fireworks are allowed only between dusk and 11:00 p.m.
Set off fireworks during a fire ban $200.00 - $240.00
Set off fireworks after 11:00 P.M. $150.00 - $180.00
Chinese Lantern seen over the bay this past weekend are banned.
---
Tiny Township supported 43 Volunteers by supplying vests, gloves, bags and new this year "Community Clean Up In Effect" signs to keep our volunteers safe. 6 Bags of Recycle and 20 Bags of Garbage was collected as we covered all roadsides, trails and beach areas at our 4th Annual event. Thanks to everyone who Participated, GREAT JOB !!!
---
Lake Huron Centre for Coastal Conservation:
...
---
Our History Gallery has been updated. (10/15/2012)
---
---
FROM THE TINY TOWNSHIP WEBSITE
Block B, Plan 656 and Woodland Beach
---
Neighbourhood Watch: We are pleased to announce that John Price has volunteered to be the coordinator for Woodland Beach
---