---
Neighbourhood Watch at Woodland Beach
Current Fire Rating for Tiny Township.
WBPOA Membership Form (PDF)
Connect with our group

---
View this article in your browser
April 23rd

Deadline
to Save Tiny Township's Water!
The world's purest groundwater is under threat from a gravel pit expansion in the recharge area for Tiny Township's pristine aquifer. Dufferin Aggregates has applied for a 10 year permit to take water at its Teedon Pit which is just east of the lands that almost became Dump Site 41 back in 2009. Click
here
to read more about the problem.
FoTTSA is encouraging every one of our members to individually urge the government NOT TO RENEW this permit. Click
here to easily send an already written email
to the Ontario government's Environmental Registry before the deadline on April 23rd. You can also go directly to the
Environmental Registry
and independently make your comment there.

Please send in your own email comment and forward this message to all your members. Help us protect the Tiny Township aquifer that holds the cleanest water in the world!

---
Tiny Township is currently reviewing its Official Plan. A Public Information Meeting was held on Aug. 25, 2017 during which a consultant introduced the Draft OP. Residents and beach associations were encouraged to send in their comments to Tiny's Planning Department by Sept. 30, 2017. At the WBPOA Mtg. on Sept. 2nd members discussed their concerns regarding several sections of the Draft OP. The following is WBPOA's Submission which includes the input received from members at that meeting.
---
---
*** Phrag Busters..... PHIGHT PHRAG ***
THE WAR ON PHRAGMITES CONTINUES
Click for more info
Tiny Cottager Website "Phragmites Control Guidelines".
Dig Dates for 2018; all digs are 09:00 - 11:00 AM
Saturday, June 30, 2018 - Tripp Lane
Saturday July 14, 2018 - Lawson Road
Sunday July 29, 2018 - TBA
Saturday August 18, 2018 - TBA
So grab your shovels, gloves, water bottles and closed toe shoes.... see you there.
A big
Thank You to all those who participated in our digs and those who dig continually on their own, to control the phrag on our beach.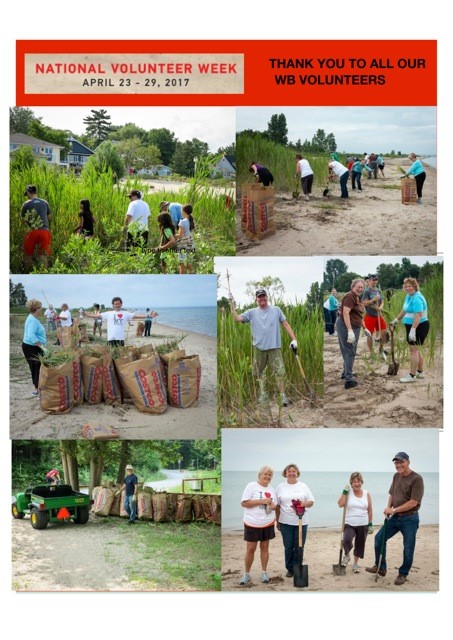 ---
2018 MEETING DATES:
* Please note that social time is 9:30 - 9:59 a.m. for these meetings.
Saturday July 7, 2018 - 10:00 a.m. General Meeting
Saturday September x, 2018 - 10:00 a.m. General Meeting & AGM
PAST MEETING DATES & Minutes:
Saturday September 2, 2017 - 10:00 a.m. General Meeting & AGM Minutes
Saturday July 8, 2017 - 10:00 a.m. General Meeting Minutes
Saturday September 3, 2016 - 10:00 a.m. Minutes
Saturday July 9, 2016 - 10:00 a.m. Minutes
---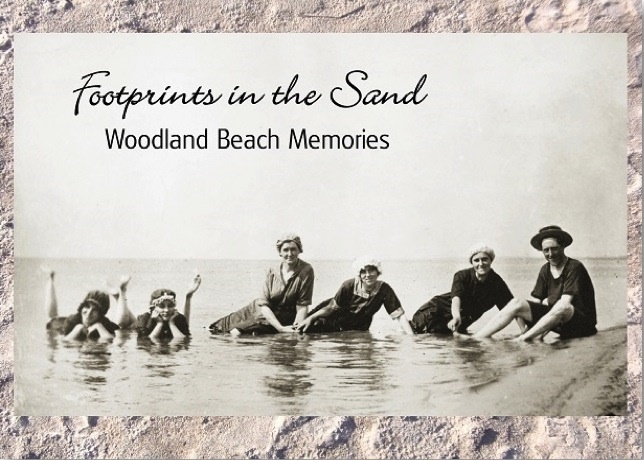 Please note: The book has completely sold out but there are copies at the Elmvale and Midland Libraries.
---
To report a fire concern, call Bylaw at 705 526 4204
After Hours 705 526 4136.
Your call will be treated as anonymous.
A FIRE BAN MEANS "NO FIREWORKS OR OPEN AIR BURNING"
Fireworks By-law #07-054 - Fireworks are particularly dangerous during a fire ban but are banned entirely except for Victoria Day, Canada Day and New Years Eve and are allowed only on private property, not on a beach or any public property. Fireworks are allowed only between dusk and 11:00 p.m.
Set off fireworks during a fire ban $200.00 - $240.00
Set off fireworks after 11:00 P.M. $150.00 - $180.00
Chinese Lantern seen over the bay this past weekend are banned.
---
Lake Huron Centre for Coastal Conservation:
...
---
Our History Gallery has been updated. (10/15/2012)
---
---
FROM THE TINY TOWNSHIP WEBSITE
Block B, Plan 656 and Woodland Beach
---
Neighbourhood Watch: We are pleased to announce that John Price has volunteered to be the coordinator for Woodland Beach
---