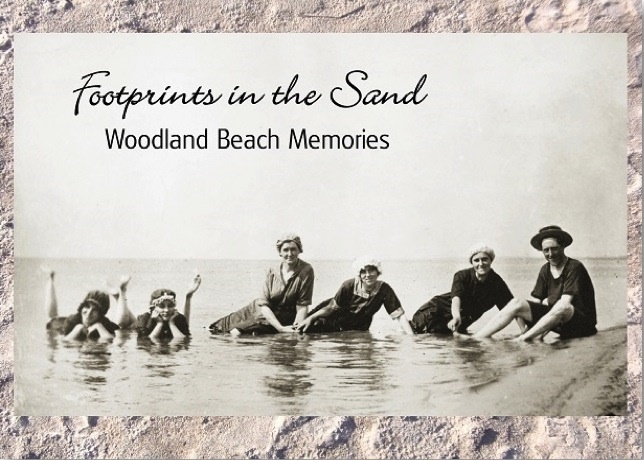 Please note: This book has completely sold out but there are copies at the Elmvale and Midland Libraries.
Woodland Beach Property Owners' Association is proud and pleased to announce that the History Committee has been awarded Tiny Township's prestigious "Corrie Hamelin Memorial Community Volunteer Award". (L-R) Tracey Price, Sheila Ryan, Gail Shrives, and Margaret Robertson were recognized on Oct. 26th at the Township's Volunteer and Sponsor Appreciation Gala.
"Footprints in the Sand - Woodland Beach Memories" represents more than three years of intensive labour - researching times and dates, collecting photographs, interviewing present and former residents and writing their stories. In addition a multitude of hours were spent organizing, formatting and editing. The end result has been an outstanding success. The initial printing of 500 books was sold out immediately and a subsequent order of 100 more copies are now gone. It is indeed a "limited edition".
The book was officially launched on the week-end of July 16/17 with a gala celebration of beach history. The Committee prepared eye-catching display boards of photos, facts and memorabilia, all set out in the Bayshore Seniors' Hall. Over 600 enthusiastic Woodland Beach friends enjoyed antique cars out front, a BarBQ in the back, and a nostalgic walk down the "Main Drag" with the Whitfield brothers. Coincidentally, the Woodland Beach Church celebrated its 90th birthday with an Open House and evening of music.
We at Woodland Beach owe Marg, Tracey, Sheila and Gail a sincere thank you for chronicling our history and preserving it for future generations. We are inordinately proud and appreciative of their accomplishment.
by: Linda Lockyer; President of W.B.P.O.A.
11/01/2016
---
Our History Gallery has been updated. (10/15/2012)
---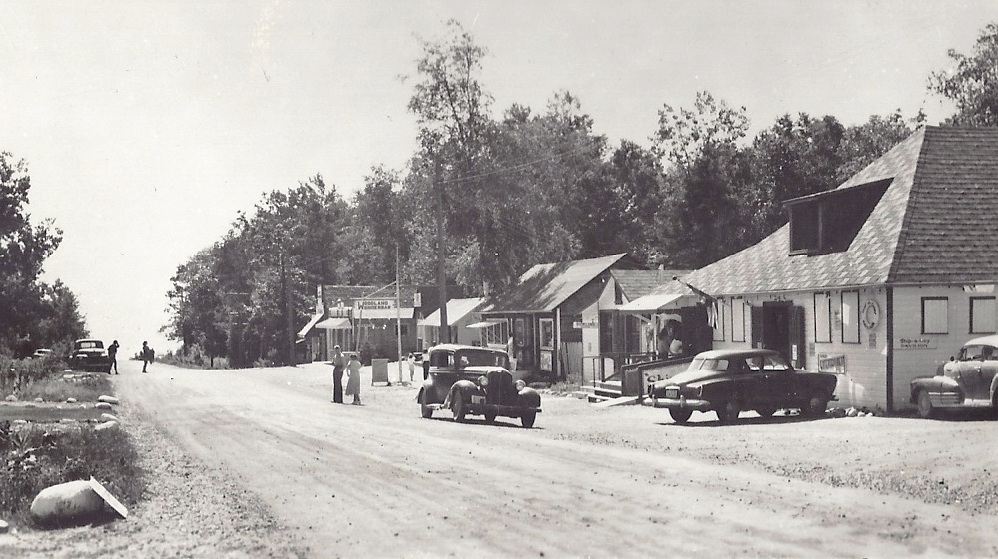 WOODLAND BEACH HISTORY DAY
Saturday August 2, 2014 10:00 a.m. – 2:00 p.m.
Bayshore Seniors Club, 2000 Tiny Beaches Rd South
Do you remember the early days at Woodland Beach? The Ship-a-Hoy, Quinn's, Culver's and Ralph's stores? How about ice cream cones at Whitfield's or hamburgers with fried onions at Frank's Grill? And there was the Woodland Riding Academy and Tee Off Miniature Golf! Let's capture and share the history of Woodland!
Everyone is welcome to join in the history day, to remember or to learn of the beach history, to meet "old" and make "new" friends. There will be pictures, memorabilia and family stories collected to date for you to enjoy.
We encourage you to bring your pictures and any information you may have. Join us for a trip down memory lane!
Light refreshments will be served.
Please Contact us at woodlandbeachhistory@gmail.com or Marg Robertson, 705-361-1245
SPONSORED BY THE WOODLAND BEACH PROPERTY OWNERS ASSOCIATION
---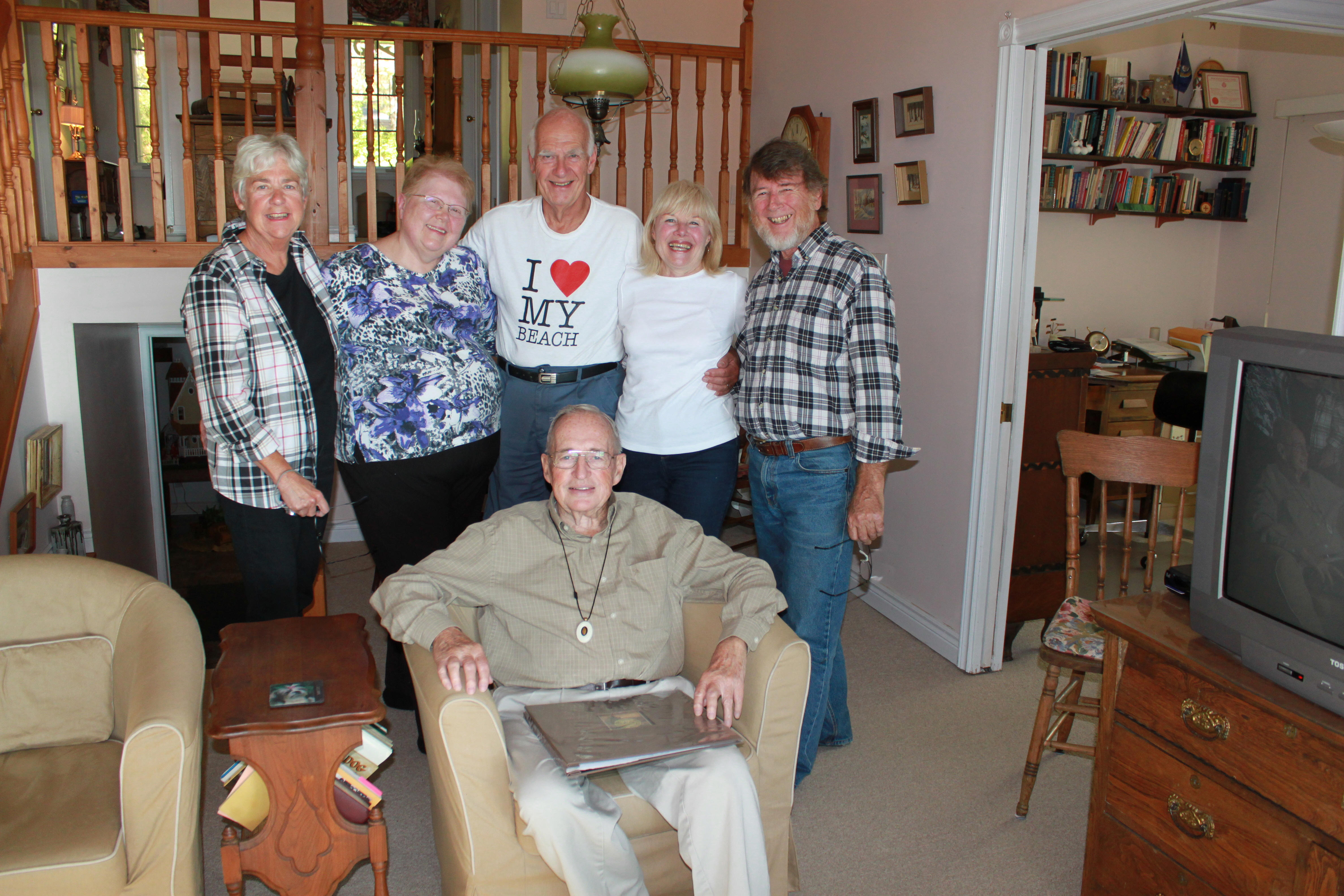 WBPOA decided to recognize Sid Maddock for his many contributions to Woodland Beach over the years at our Annual General Meeting on Aug 31, 2013. Sid was not well enough to attend after being hospitalized with a stroke. He was home and looking terrific when we paid him a visit to present him with his Certificate of Appreciation on Thanksgiving Weekend.
(May 26, 1931 – November 27, 2019) - Sid passed away peacefully at the Barrie Manor at the age of 88 after a long illness.