LAWSON ROAD WORK - EXPECT DELAYS
Work is scheduled to take place on Lawson Rd, between 940 Lawson Rd and Tiny Beaches Road, South. The work will begin on Monday, April 29th, and is estimated to complete by Friday May 31st.
The work will include ditching and cross culvert replacement where required.
All efforts will be made to ensure that access to the affected properties will not be impacted during the work; however, there will be periods of time during the work activities when the road may be closed between the hours of 7:00 a.m. and 7:00 p.m.
<![if !vml]>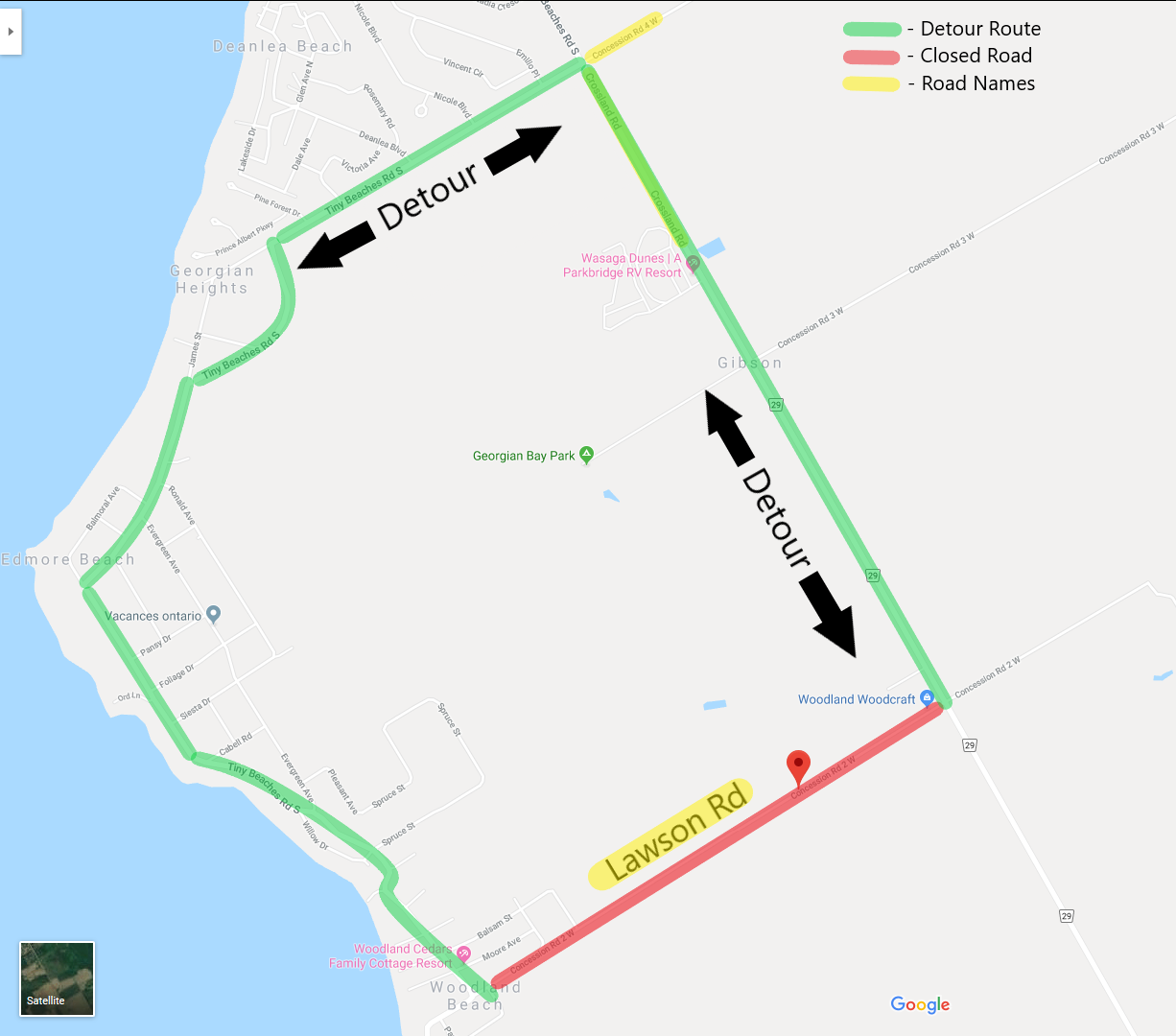 <![endif]>
FIRE PERMITS
Reminder: The burning of leaves is strictly prohibited.
The Township of Tiny requires all property owners to obtain a Fire Permit before having any outdoor fires at the cost is $20/calendar year, an administration fee of 5% will be added to all online purchases.
The fine for failing to obtain a Fire Permit is $365.00 or a summons to appear in court. It is the applicant's responsibility to know a FIRE BAN is in effect. For FIRE BAN INFORMATION contact the Municipal Office at (705) 526 4202 or visit www.tiny.ca.
Fire Permits can be purchased through the Township of Tiny Office at 130 Balm Beach Rd. West, Perkinsfield (9:00-4:30) Monday to Friday. See attached Resident Application to purchase Fire and Parking Permits and Dog Tags Online.
Fire Permits and Garbage Tags can also be purchased for $20.25 cash only at the following locations:
>Esso Gas - 2236 County Rd 92, Elmvale, L0L 1P0 705 322 0502​
>Wyevale Jug City, 870 County Road 6 South, Wyevale
​>Permits are not sold in the Tiny Family Foodmarket.